A fantastic Year 11 Science Revision Residential at The Anderton Centre
Monday, 14th MARCH 2022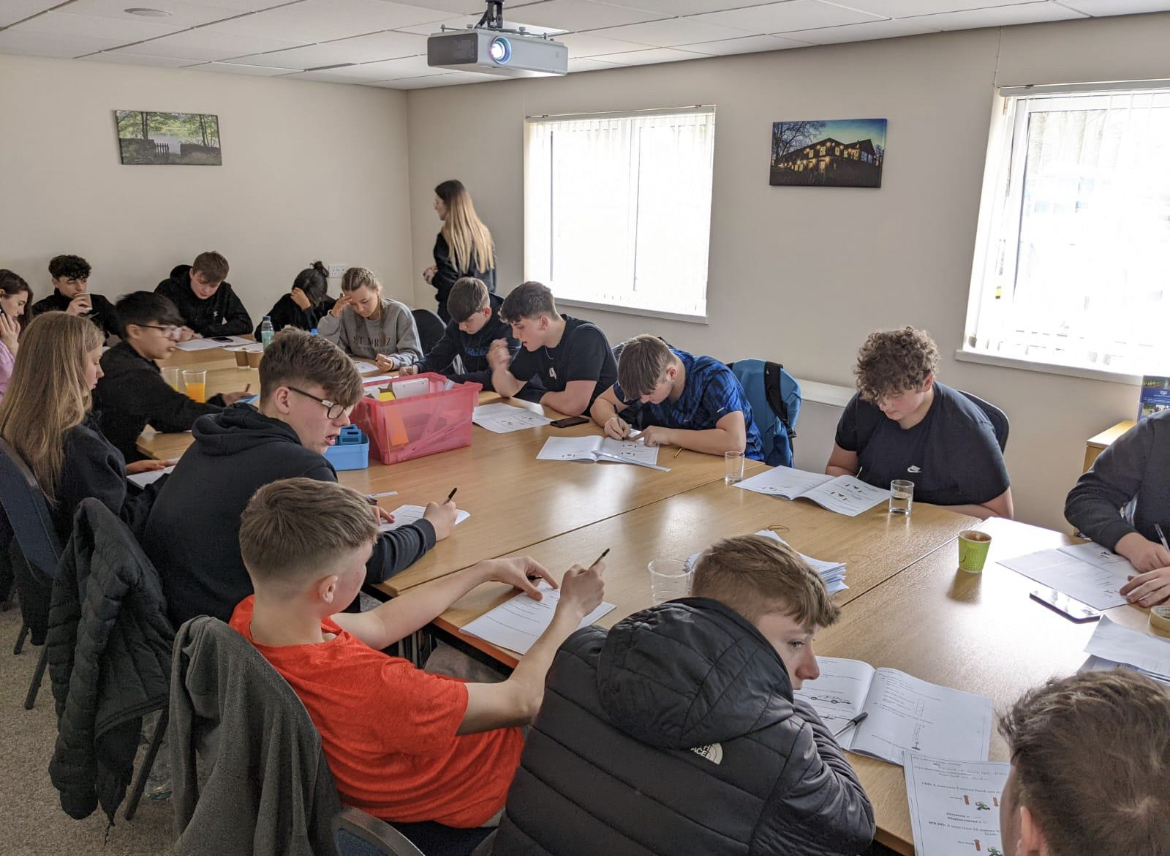 From Friday 11th to Saturday 12th March 2022, 39 Year 11 students took part in a Science Revision Residential at The Anderton Centre in Chorley.
The residential included revision activities held by the Science department and physical activities led by the centre.
On the first day, students completed a Physics revision session with Miss Poole and Mr Velupillai. Miss Poole commented, "The work the students completed was outstanding. A special mention to Hosana and Amelia, our Residential Superstars, for their fantastic work."
In the afternoon, a very wet and windy afternoon, the students took part in various outdoor activities, including crate stacking, wall climbing, rope races and more. The rain didn't stop the students, and you could hear laughter all around the centre. The evening consisted of a lovely warm campfire in which the students roasted marshmallows and played some games, including the now infamous Next Top Model.
Saturday started with a very early morning wakeup call from Miss Poole and Mr Bradshaw, with a popular TikTok song, followed by another Physics revision session led by Mrs Kaniuka, Mr Bradshaw, Mr Metcalfe and Mrs Bradshaw. The students finished the residential with more outdoor activities in the sunshine, including tree climbing and archery.
Miss Poole added, "It has been an absolute pleasure to run the Science Revision Residential for our Year 11 students this year. Every student worked extremely hard and represented the school exceptionally well, and it's so lovely to hear all their wonderful comments about the residential.
"This is surely a trip to remember for both staff and students, and all the revision strategies introduced will really help the students for their upcoming summer exams."
Well done to all students and staff who took part in such a fantastic weekend.