tickets are now available for the sixth form performing arts show
Thursday, 16th June 2022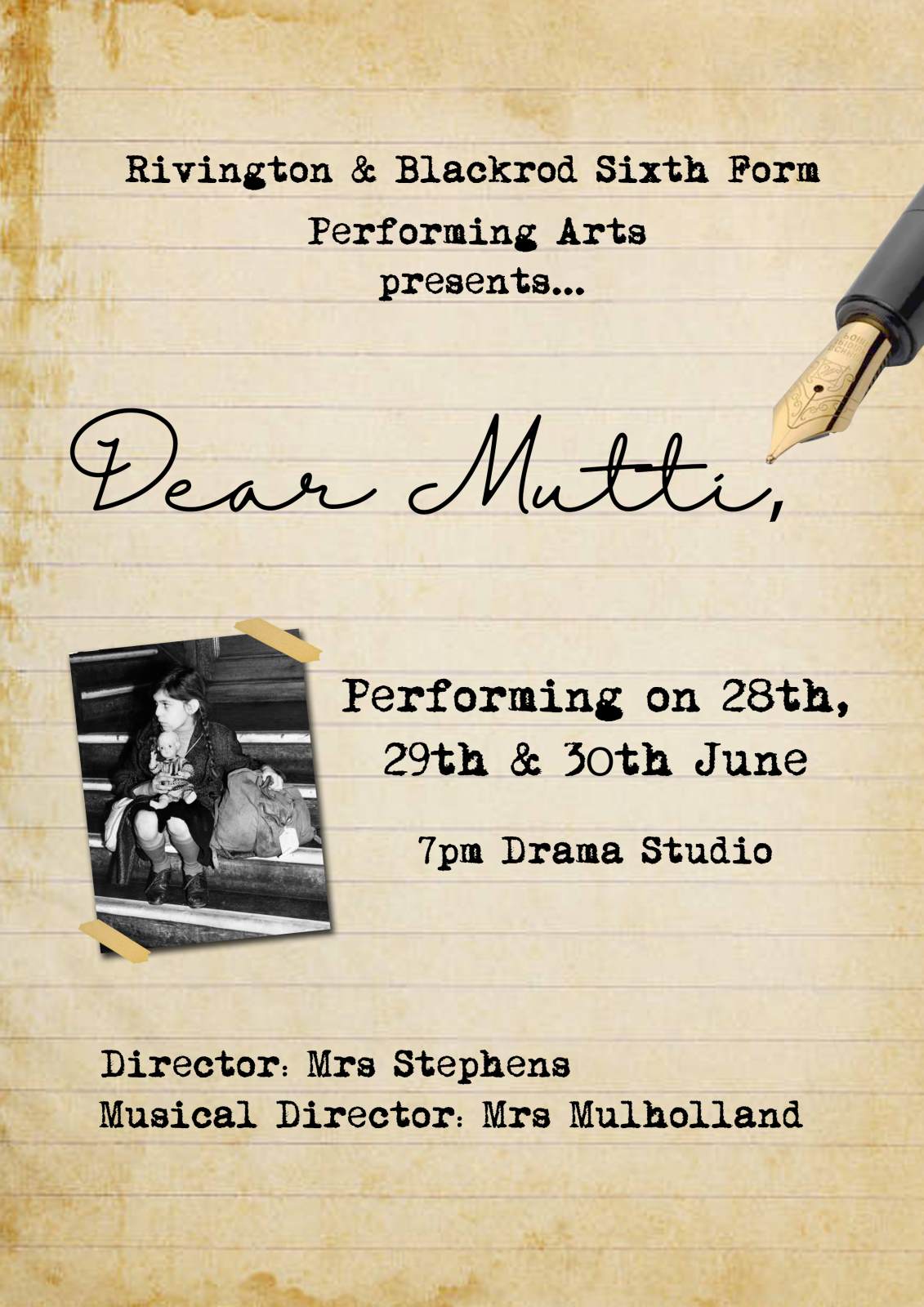 Join us for the Sixth Form Performing Arts Show
28th - 30th June 2022 (Doors 7pm)
Dear Mutti
A deeply moving story about a woman's struggle to come to terms with her past

Hamburg 1939: nine-year-old Eva is forced onto a train 'the Kindertransport' by her desperate mother in order to escape the threat of World War II. Arriving at Liverpool Street Station, tagged like a piece of luggage, she's handed over to strangers. In England Eva is cared for by Lil who tries helps Eva in her attempt to have her parents join her in England, which was unsuccessful. Eva is continued to be raised by Lil and adopts an English name 'Evelyn' while her Jewish heritage fades.

Manchester 1980: Evelyn, a proud mum, prepares to say goodbye to daughter Faith as she leaves the family home. But what Faith finds in the attic will change her life forever. Faith finds books and papers from the past that she never knew existed.

It has never been more relevant than today.
Tickets must be purchased in advance using the "Book Now" links on this page