The Royal Navy hosts Ready Steady Cook event
Wednesday, 2nd March 2022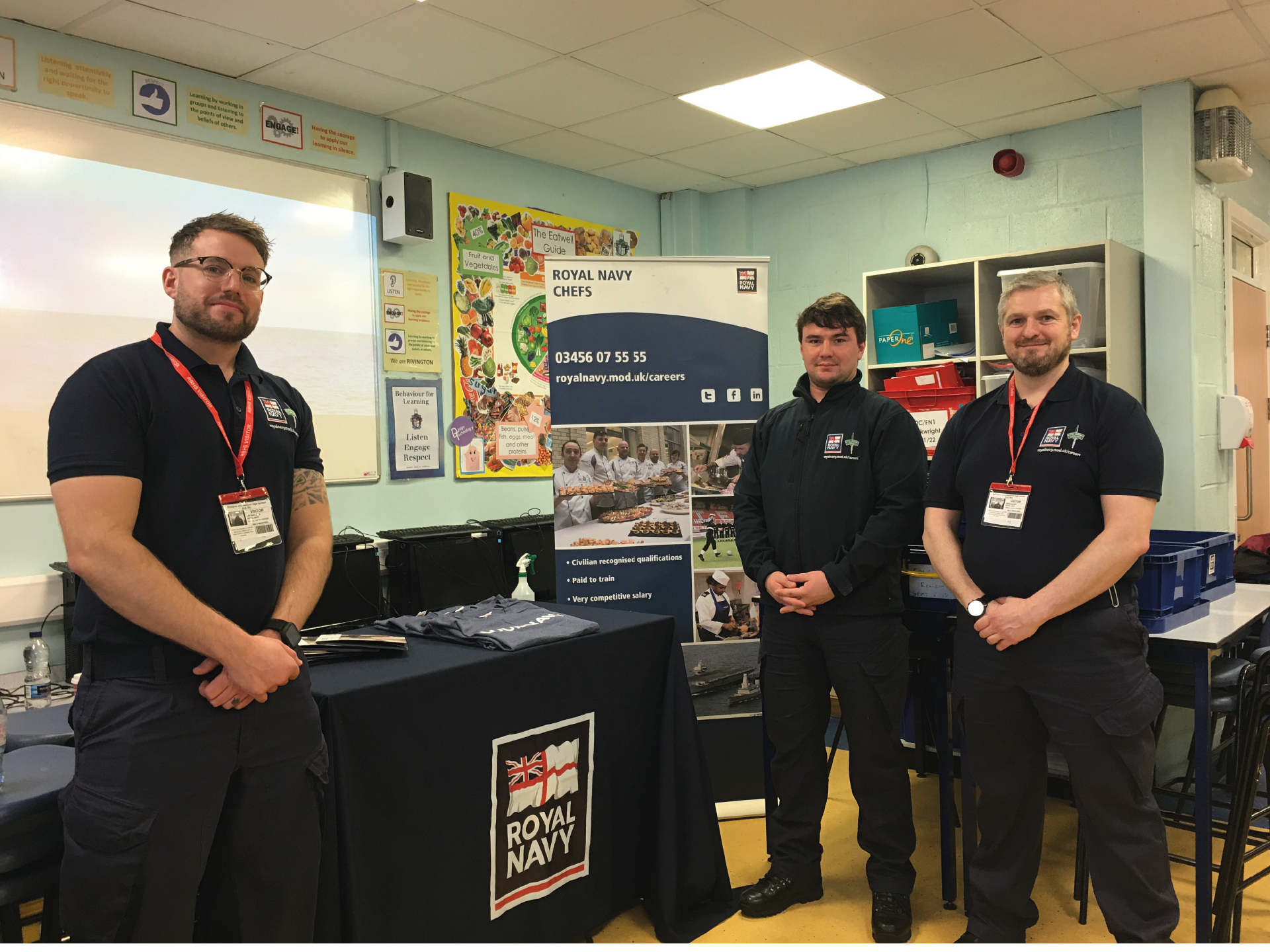 On Wednesday, 2nd March 2022, our Year 10 GCSE Food students participated in a Ready Steady Cook event hosted by the Royal Navy.
To start the event, the Royal Navy Chefs gave an informative presentation on the wide variety of careers available in the Royal Navy before splitting the students into groups of four and five to complete a tasty challenge.
Students were tasked to produce spaghetti with meatballs for the main meal and chocolate brownies for dessert. The groups were then individually judged by The Royal Navy Chefs, and Libby Bullough, Amelia Collard and Ellie Horrocks were announced as the winners.
Mrs L Arkwright, Assistant Head of Technology, said: "The event was both fun and informative, and our students had a fantastic time. They were provided with a wide range of knowledge about different careers in the armed forces that they were not previously aware of and had the opportunity to learn tasty new recipes, too.
"Well done to all our Year 10 GCSE Food students."
Year 10 GCSE Food students participated in a fantastic Ready Steady Cook event yesterday hosted by The Royal Navy.