School Values
At Rivington and Blackrod High School, we have four core school values that guide our students daily actions, behaviour and words and form the basis of our values teaching.
Our school values are:
Respect: We show respect to ourselves, others and our environment
Belonging: We show belonging to our school and local community
Honesty: We show honesty through actions and words
Support: We show support to our peers and the wider school community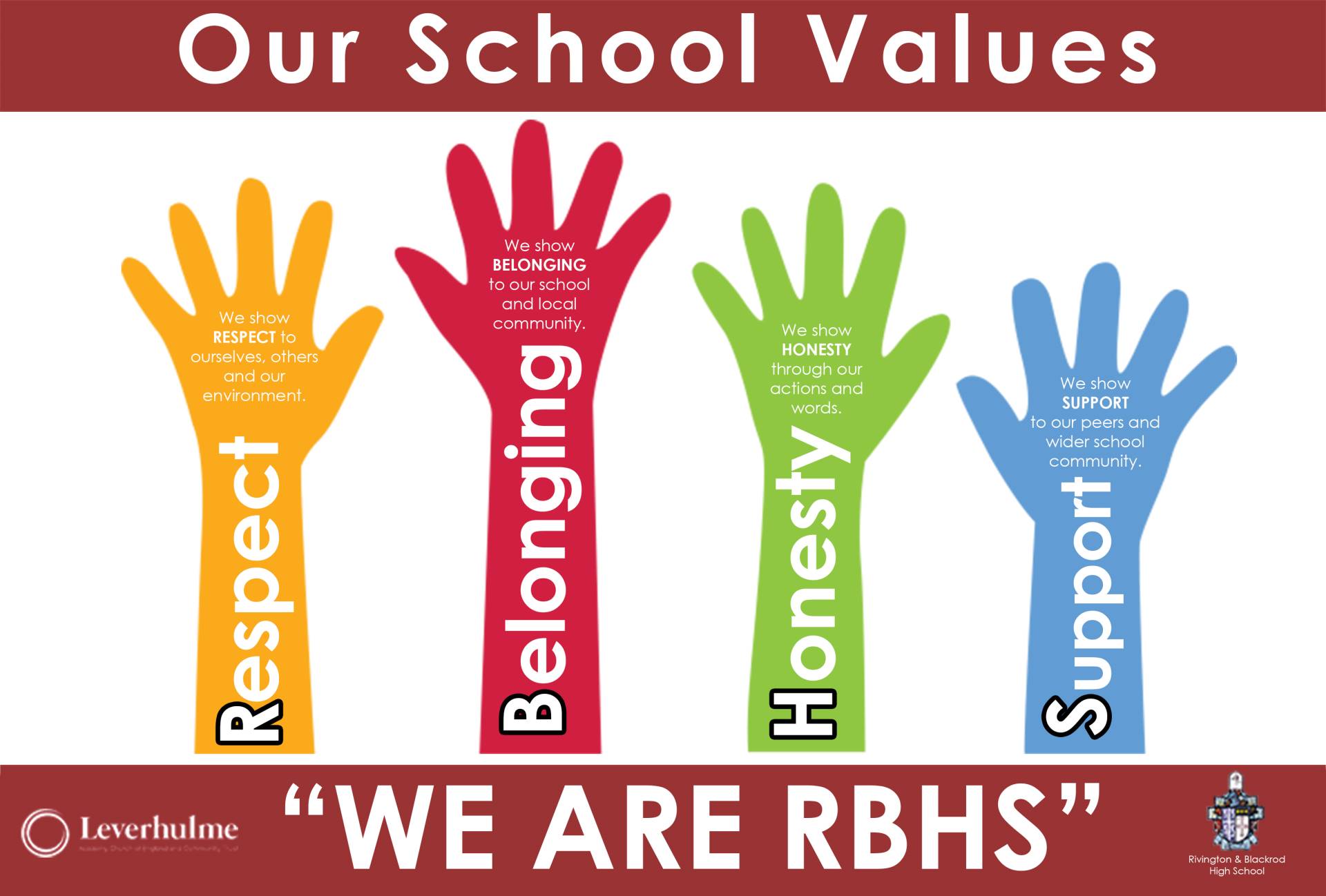 The values were identified after we challenged our students to outline the characteristics that define us as a school. At the assembly launch, our Head Boy and Head Girl stated, "Our school values for We are RBHS, underpin the values that we as a collective community of students, decided were important and are those which we should advocate within our daily actions, behaviours and words, whilst within our school and the local community. Respect, Belonging, Honesty and Support are key things that we will strive to demonstrate to be the very best that we can be."
We hope that any student would develop and value these qualities during their time at Rivington and Blackrod High School and embed them into our culture through year-round activities, assemblies and awards that recognise our school values' importance. They are also incorporated into our classroom language and are visible around the school through bold and bright displays.
Next time you come to visit us, keep an eye out for our brilliant displays and feel free to ask your child what it means to be a part of RBHS!