School Values
Welcome to our new school values - there is further information below on how we have established these core values.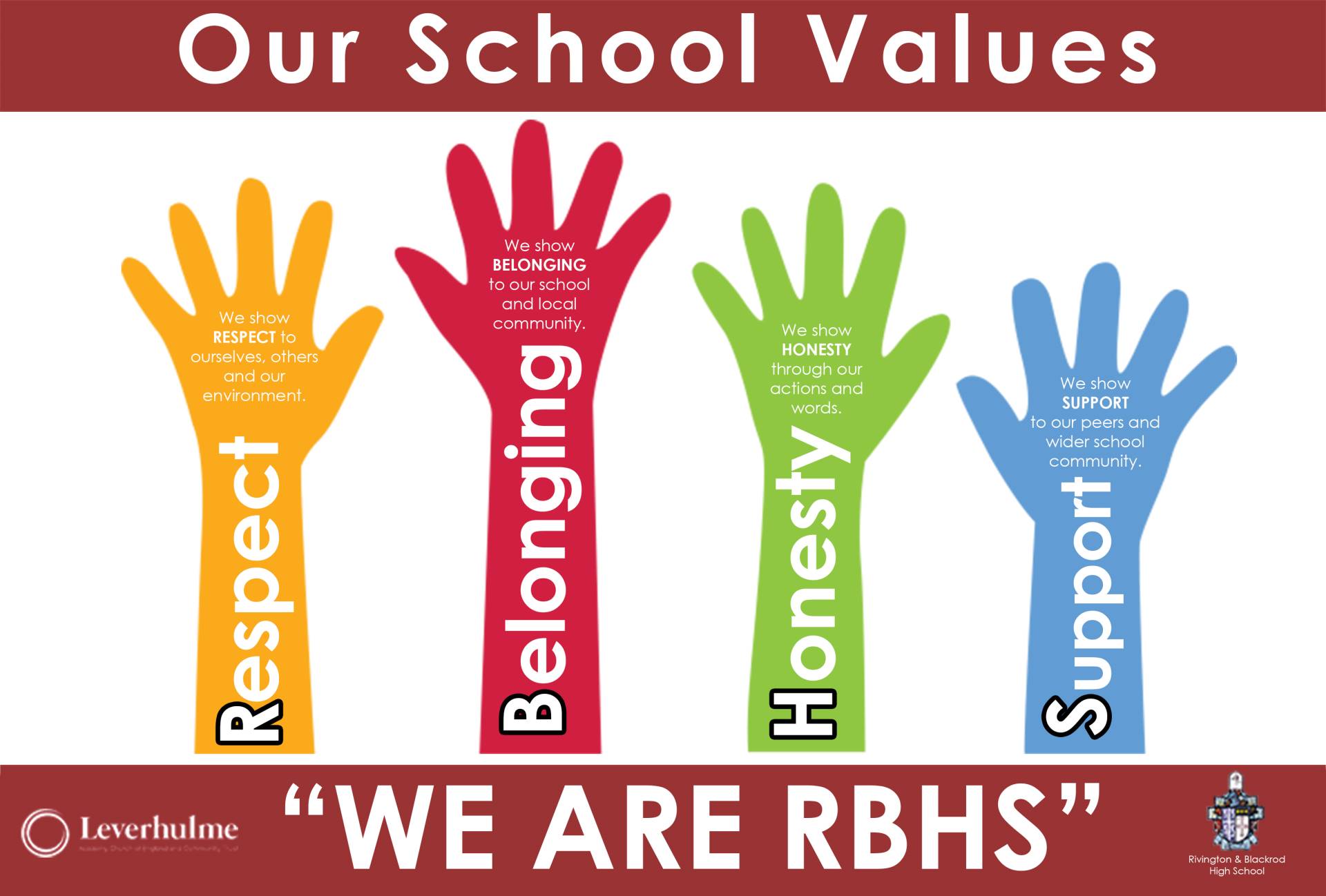 From the start of the school term, we have challenged every student to discuss what characteristics define us as a school. These are the qualities that we would hope any student would develop and value during their time at Rivington and Blackrod. Following their feedback we decided upon:
•Respect
•Belonging
•Honesty
•Support
To embed this within our culture we have now planned year round activities, assemblies and awards which recognise the importance of our school values.
We were delighted that our own students could launch this through assemblies, where our Head Boy and Head Girl stated, "Our school values for We are RBHS, underpin the values that we as a collective community of students, decided were important and are those which we should advocate within our daily actions, behaviours and words, whilst within our school and local community. Respect, Belonging, Honesty and Support are key things that we will strive to demonstrate, in order to be the very best that we can be."
Due to the students passion for these values we have ensured that we have bold and bright displays around the school site and have incorporated it as part of our classroom language. So the next time you come to visit us, please keep an eye out for our displays and feel free to ask your child what it means to be part of "RBHS"!